Books
Corduroy Forecast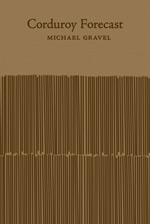 "Maybe the way to outrun the indelible is to subtract what was from what is, and hope there's enough left for living."
Sixteen poems that explore the past, present, and future of manhood. From failing to follow instructions to trying to reconcile young-man tattoos with a older man's body and life, this small collection touches on the importance of family, the frailty and shifting nature of strength, the need for tenderness, and coping with loss. Published with three other titles as part of The Rasp and Wine's Fall 2010 offering, entitled "Between".
---
The Fast Places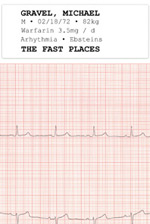 "Too beat up to salvage, loved too much to let go. To the wreckers she went, four cylinders scrapped and young."
In December 2007 Michael Gravel suffered a near-fatal run-in with a pulmonary blood clot. He spent the last 16 days of 2007 in a hospital. Emerging from the ordeal with a renewed sense of hope and empathy,The Fast Places is a short response to those events. Cars, friends, blood, and mortality all make appearances in this collection, published in early 2008. A book that is as much an extended prayer as a thank you.
Published April 2008 · Red Nettle Press
26pp ·

ISBN

978 0 9784959-3-0
$8

USA

& Canada